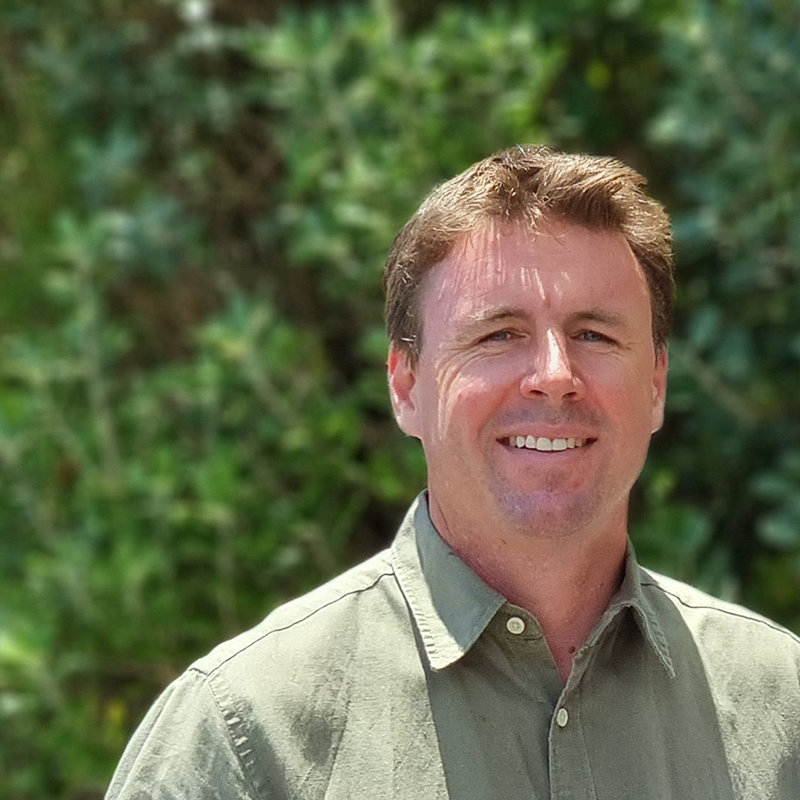 Jeremy Wall – Owner/Operator
Jeremy is the "Captain of the Ship" (Owner/Operator) of Able Mooring Services.
Jeremy started his career in boat building as a teenager where he assisted his boat-building dad on projects at their boat yard on the Mahurangi River. He then went on to do labouring work for boat builders around the Auckland Region while studying for his BCom., as well as completing his boat building apprenticeship. Ultimately, Jeremy became Project Manager for the Design, Build and Installation on bespoke interiors for Superyachts and Boeing Business Jets before returning to NZ to start a family.
On his return to New Zealand, Jeremy assisted his brother in establishing a mooring inspection business in 2008. This was the "a-ha" moment which urged him to start Abel Mooring Services.
Jeremy set about designing and building "Mooreen", his own mooring inspection barge which optimised to lift big weights while having a sea-kindly hull to enable efficient transiting along the Auckland and Northland coastlines.
Jeremy is a passionate and approachable owner/operator who works on the premise that "you are only as good as your last job". Ask him what he likes best about the job:
"Well, this is the best job I ever had! I love the logistical and physical challenge of operating and stocking a barge at new locations every week. Each mooring is like a small project. We must deliver best value to our client, this dictates problem solving, design compliance and high-quality workmanship, resulting in moorings that suit both the vessel being moored and the Local Authority Specifications, all in a short timeframe!"
"Unlike large projects, where relationships with single stake holders can become stale, I get to interact with multiple clients each day which keeps things interesting. But I guess the best thing about this job is that I have an office on the water!"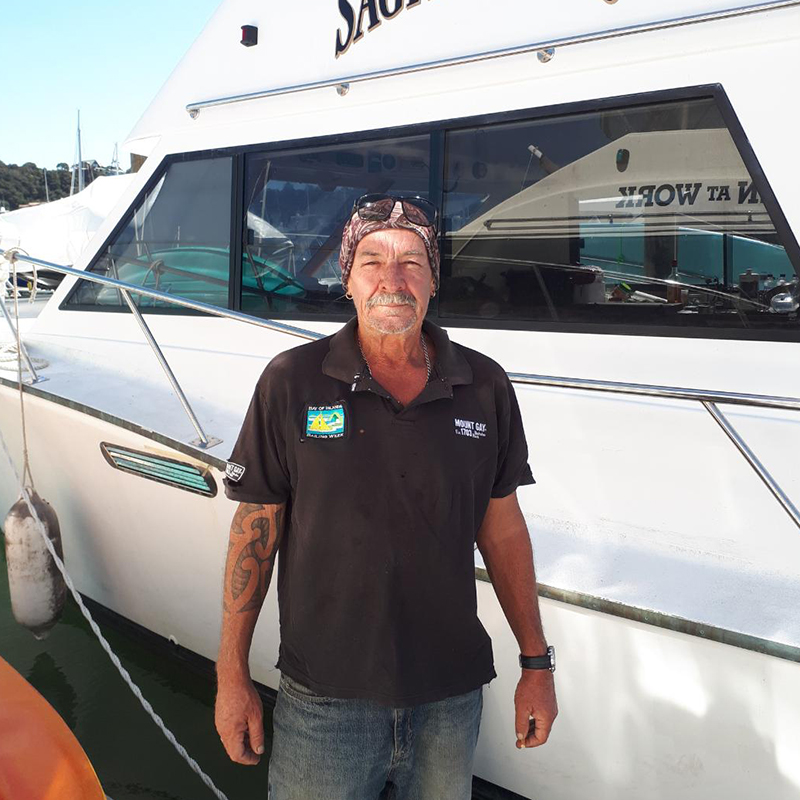 Will Stenbo – Deckhand
Will has been mistaken as the local Pirate, donning a bandana scarf to protect his fair scalp. Will warms to this association, pointing out that he is "a friendly pirate though!".
Will (a returning Kiwi from Australia) joined Abel Moorings bringing his considerable practical experience attained through his diverse career. His work spanned ore mining throughout Australia, farming crocodiles and managing a banana farm in the Kimberly region, building emergency shelters for isolated communities deep in the Outback, to roofing contracts in Sydney and more. You name it he's done it!
Will lives on his 14m Launch in the Opua Marina and loves life on the water. "How can you beat this? Working on the water, in beautiful parts of New Zealand. I don't quite enjoy the wetter months of winter, but the moorings still need to get done!"
Will's commitment to the work is invaluable – he hates sitting still. "The work is pretty physical! You know you have done a day's work, but I enjoy that and the attention to detail required to maintain the moorings properly. There's a sense of satisfaction I get seeing the mooring go back in the water in better condition than when we landed it".
Will and Jeremy make a great barge team!
Nadia Bindel – Office Administrator
Nadia is the newest member of the Able Moorings team and is our "Jackie of all trades". She comes to us with an extensive and varied background from almost 25 years within the Construction industry.
Working her way from the ground up, Nadia has covered almost every office-based job for some of New Zealand's largest construction companies (and largest projects of their time) from site administration, IT support, marketing/bid writing, Regional administration management, quality and defect management, ISO9001 auditing, systems development and training through to assistant project management.
Nadia loves a challenge, so has switched her steel capped boots for a life closer to the beach and has started learning the language and terminology of boat moorings to give us a hand in the office. She will be keeping you all informed of the locations we'll be heading to throughout the year, sending reminders for when your mooring is coming up due to be serviced, and a bunch of other administrative magic that happens behind the scenes.
"I love to work hard, problem solve, have a hand in a variety of tasks and enjoy what I do. It's great to have joined a team that has the same outlook. Working for these guys so far has been just awesome - They're such a hard-working, hard case and a really genuine team. What I don't know in mooring speak, I've been able to question these guys on and they're really informative and willing to share their knowledge (which I know they do for their clients also).
My aim is to develop the AMS online systems to be really simple to use and user friendly while ensuring maximum efficiency and reporting for all parties."
We are lucky to have Nadia onboard.